Rescue teams in Turkey and Syria continue the search for survivors of the catastrophic earthquake that hit the region last Monday.
The confirmed death toll has surpassed 35,000, making it the deadliest quake in more than a decade.
President Erdogan toured a "tent city" where people displaced by the disaster are staying and vowed no one would be left homeless. Teams from over two dozen countries, including tens of thousands of local emergency personnel, are on the ground searching for survivors.
Despite the efforts, the window for survival is closing fast for those trapped or unable to access food, water, or medical care.
The first 72 hours are critical for people trapped and injured, according to Steven Godby of Nottingham Trent University. "The first 72 hours are considered to be critical as the condition of people trapped and injured can deteriorate quickly and become fatal if they are not rescued and given medical attention in time," Godby told AP.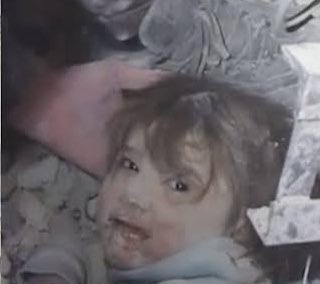 The scale of the destruction, which is spread over a wide area including places isolated by the civil war, means that many are still waiting for help. Rescuers have used excavators and picked through debris to find survivors.
While international support for Turkey has been overwhelming, Syria has been shunned by many countries including the United States, which says it supports NGOs operating in the area but will not provide direct assistance because of its relations with the Syrian government.
Syria meantime has appealed for help.
"A disaster of this magnitude puts additional pressure on the health sector, which suffers from a shortage of medical requirements and medical materials due to the sanctions imposed on Syria," Syria's Health Minister Hassan al-Ghobash.
"We demand immediate and urgent intervention from all organizations to provide all necessary medical assistance," al-Ghobash was quoted as saying by the Syrian government news agency SANA.
Other than Arab nations, only 6 countries have provided aid to Syria (those listed plus India). Earlier reports that Israel was providing support to Syria have since been denied.
Turkey's disaster management agency, AFAD, says that the bodies of those who died but can't be identified will be buried within five days, following DNA tests and fingerprinting. The move is in line with Islamic funeral rites.
The region has already suffered from the civil war in Syria, which has displaced millions. The death toll in Turkey has surpassed 8,500, with at least 1,400 dead in the rebel-held northwest and over 1,200 in government-held areas in Syria.
Stories of rescues have provided hope, including a crying newborn still connected to her deceased mother rescued in Syria and a 3-year-old boy in Turkey.
The cold temperatures and the scale of destruction are making the search effort more difficult, but experts caution not to abandon hope. The final death toll may not be known for weeks due to the amount of rubble that needs to be sifted.
Related stories:
Thousands dead and injured in Monday's 7.8 magnitude earthquake in Syria, Turkey
United States refuses to provide humanitarian assistance to Syria